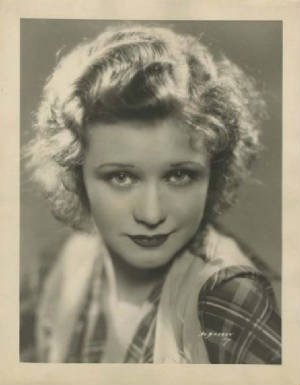 Ordinary Facts:
Date, place of birth:July 16, 1911 in Independence, Missouri
Death, place of death:April 25, 1995 in Rancho Mirage, California of congestive heart failure
Height:5'4 1/2
Eye color: Blue
Hair color:Naturally dark chestnut red hair, dyed blonde
Nickname: Pinkie, by her fourth husband, Jacques Bergerac, because she adored the color pink
Name:First Virginia Katherine Mcmath, then to Ginger Rogers
Parents: Lela Emogen Owens and William Eddins McMath
Marriages: Jack Culpepper (1929-31); Lew Ayres (1934-41); Jack Briggs (1943-49); Jacques Bergerac (1953-57); William Marshall (1961-69)
Race: Caucasian
Religion: Christian Science
Burial location:
Oakwood Memorial Park, Chatsworth, California, USA, which is the same cemetery as longtime dancing/acting partner Fred Astaire is buried
Favorite things:
Actors/ Actresses: Cary Grant, Lucille Ball, Lew Ayres, Fred Astaire
Foods: eggs sunny-side up and crisp bacon, steak and baked Idaho potatoes, and ice cream
Films: All Quiet on the Western Front
Drinks: ice-cream sodas
Car: Rolls Royce

Color: pink
Hobbies: sculpting, painting, swimming, tennis, golf

Interesting Facts:
On her mother's side, Ginger's grandmother was related to our first president George Washington.
Ginger did not drink alcohol, but her bar at her home was for ice-cream sodas.
On Flying Down to Rio, this was Ginger's twentieth film while it was Fred's second.
In the sixties, Ginger hated how movies were becoming so she quit making films after Harlow.
On one of her broadway plays in 1930, Ginger had to get into the habit of smoking. Although, she did quit six years later. : )
In the 1940's, Ginger bought her own ranch called Rogers Rogue River Ranch in Oregon. There, she raised milk cows for the soldiers during the war. And in 1990, Ginger sold her ranch to someone else.
Has a street named after her in Rancho Mirage, California, her final winter home. Ginger Rogers Road is located in the Mission Hills Golf Course. It crosses Bob Hope Drive, between Gerald Ford Drive and Dinah Shore Drive and 2 blocks from Frank Sinatra Drive.